Commercial Pest Management have been involved in pesticides applications since the 16th century in Malta as a aristocrat ancestor, Pompeo de Fiore, a businessman in printing and other business's had obtained a contract with the Knights of St John of Malta to fumigate many vast libraries for book worm, rodents in townships, and a vast amount of other pests till the early 19th century. Under the French, the company continued until the British administration when later in 19th century, our ancestors dealt with agriculture pest management and in 20th century back into with Pest Management. 
COMMERCIAL PEST MANAGEMENT
Part of Said-Vassallo Group Pty Ltd. 
SERVICING SYDNEY AUSTRALIA SINCE 1994
Pest control management for residential, commercial, industrial, strata, apartments and government. 
Commercial Pest Control Management is a family owned business conveniently located in Sydney Australia.
Bringing you the very best in Pest Control at reasonable costs.  Please contact me for a quote.
Affordable, experienced and effective!
We are an environmentally friendly Pest Control Management business using recycled water and family friendly pest control pesticides.
Cockroaches, webbing spiders, black ants, coastal brown ants, bird management, termites, inspections, rodents, maintenance programs, strata, apartments, commercial, offices
Please check here from time to time for our latest special deals.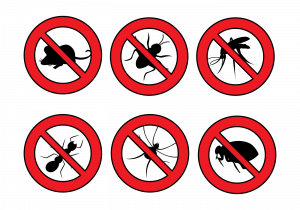 SAID-VASSALLO GROUP PTY LTD
ABN: 41 124 750 410
  Tel: (+61) 0412 270337    
Email: tancarvillle@gmail.com
To make contact by Phone : Skype/Phone:  Add my name (Charles Said-Vassallo) or (Desayn)
Please email to make contact as I am based in Sydney Australia, not in Malta.
Best time for contact:  Sydney, Australia time.
Urgent calls:  (Mobile phone): + 61 41 227 0337 (Australian calls – 041 227 0337).
By Appointment only.
Website Privacy and Disclaimer