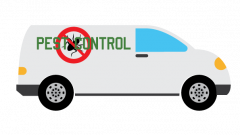 We service all aspects of pest control for commercial, strata, governmental, restidental, apartments, hotels and offices. As an expert in all fields for over 25 years with a long standing clientel. Much of the new works are through word-of-mouth. All treatments are guaranteed and warranted. For skill and safety and best price for short and long term management of pest issues, always best to use an experienced company. Knowledge and skill is the result clients demand and expect.
We are experts in cockroaches, spiders, stored product pests, rodents, bees and wasps, bedbugs, flees, Birds, biting insects and various other pest issues. Always best to speak to someone directly who will advise of the issues concern and explain what can be done and what preparations are needed. In some cases it is always best to get an understanding of the issues and that person will be able to with confidences tell its client exactly what they need to do.

For further information or to discuss any matters of concern, please either call Charles on 0412270337 or email.